About
August 6, 2020
2020-09-01 13:43
About
Maximize Your Potential
Together we will help you make you the best version of yourself!
There is a clear distinction between consulting/coaching and simply getting advice or direction from someone, no matter how qualified they say they are. You really do not want to spend too much of your time working with anyone who wants to "fix" what they think is wrong with your approach to your challenges, your business, or the way you happen to be navigating this thing called life.
Where your inner voice is translated to action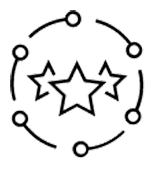 Diagnostic approach
The proposed approach or strategy will be entirely different or reconfigured in new and creative ways (here, he will draw upon his transferable successes working with countless other organizations all around the globe.) Build you a plan
Rambo's approach produces results by using objective analysis, calling upon his years of experience, and by assisting you and/or your leadership and management team by first, arriving at an agreed upon diagnosis. Then, collaborating to produce an actionable plan, designed and tailored to your and your organization's most pressing needs. See the results
If committed, determined, and patient with yourself… with an individualized action plan in hand and supported with guided practice, you will be rewarded with observable, measurable results.
Lewis M. Rambo, Ph.D. is interested in working with leader/managers who want to grow, build upon and/or expand their interpersonal skills, managerial competencies and abilities, while at the same time, helping them come to a better appreciation of how they are perceived by colleagues, subordinates and others with whom they interact. He has worked, at all levels, with clients and client teams in corporations, family-owned businesses, educational institutions, non-profits, and governmental agencies.
He has worked with leaders and teams in multinational corporations, family-owned businesses, educational institutions, professional corporations, governmental agencies, and NGOs in the United States, Europe, Asia, Africa and Latin America. His clients have included Cambridge Technology Partners, Barbaro Technologies, CBRE, Cook Compression, Genzyme, Neustar Communications, Northeast Utilities, Old Mother Hubbard, Pfizer, Shire, Wheelock College…and that's just a sample.
He was a Professor of Practice in Organizational Behavior and Human Resources Management at the Hult International Business School with campuses in Cambridge, San Francisco, London, Dubai, and Shanghai. He also served as Dean and Professor of Human Resources Management and Organization Development at INCAE, the premier business school of Central America, located in San Jose (Alajuela), Costa Rica and Managua (Montefresco), Nicaragua.
He received his M.A. and Ph.D. at Wayne State University in Organizational-Industrial Psychology, studied Industrial Relations at the University of Illinois and completed postdoctoral studies at the Harvard University Graduate School of Education. He is a licensed psychologist and is the author and co-author of numerous articles and publications on a wide range of topics related to Human Resources Management, Organizational Development, Team Building, the Management of Diversity, and also serves on a number of for profit and not-for-profit boards.
Have a question or want to chat?
WHAT IF?!
Surviving and Thriving in Uncertain Times